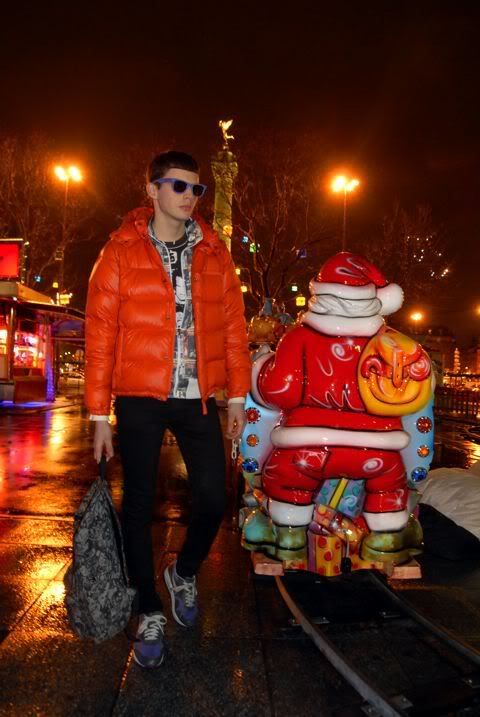 J'AIME LES FETES FORRAINES , CAR C'EST LE SEUL ENDROIT OU L'ON PEUX SUER DE BONHEUR .
NOEL EST FINI , LE PERE FAIT PLACE AUX "FASHION WEEKS" (ET À TOM NICON).

I LOVE FUN FAIRS , BECAUSE IT'S THE ONLY PLACE WHERE YOU HAPPY SWEAT .
XMAS IS GONE , SANTA LEAVES AND WELCOMES THE FASHION WEEKS (AND TOM NICON).